From 1940 to 2015…
In August 1940, at the beginning of the Second World War, Brother Roger arrived in the village of Taizé. He had just turned 25, and was laying the foundations of a community which he hoped would be as a parable of communion, a ferment of reconciliation in the human family:
"I think that, ever since I was young, the intuition that a life of community could be a sign that God is love, and love alone, has never left me. Little by little the conviction arose in me that it was essential to create a community with men who had decided to give their entire lives, and who would try to understand one another and to be reconciled, a community where heartfelt kindness and simplicity would be at the center of everything."

Brother Roger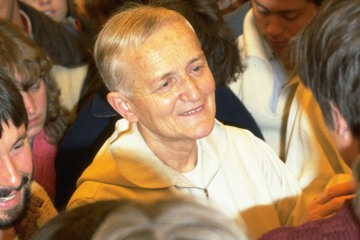 Today, the Taizé Community is made up of about 100 brothers, Catholics and from different Protestant backgrounds, from close to thirty countries.
Brother Roger died on 16 August 2005, at the age of 90; he was killed by a deranged person during evening prayer.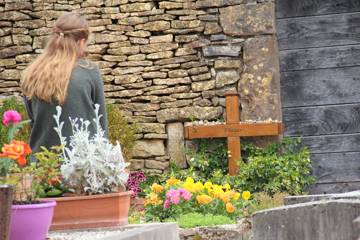 Throughout the year 2015, the community is celebrating the 75th anniversary of its foundation and it invites everyone to remember its founder, 100 years after his birth and ten years after his death.
To prepare for 2015, Brother Alois, Brother Roger's successor as prior of the community, proposed a three-year time of searching to renew, in the light of the Gospel, our commitment to human solidarity.
Download a flyer with information about the year 2015 in Taizé
---
Gathering for a New Solidarity
From 9-16 August 2015
The climax of the 2015 celebrations, this week will also be the culmination of three years dedicated to searching for a "new solidarity".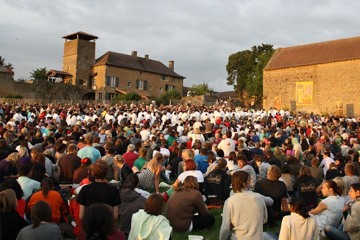 Young adults between 18 and 35 years are invited to come to Taizé especially that week.
Arrival: Sunday  9 August between 2pm and 6pm. Some people plan to make a pilgrimage on foot from Cluny or Cormatin. 
Departure: Sunday 16 August after 7pm.
Bible reflections and workshops with speakers from different Churches and different continents. Friday: prayer around the Cross. Saturday evening: outdoor celebration of the light of the Resurrection.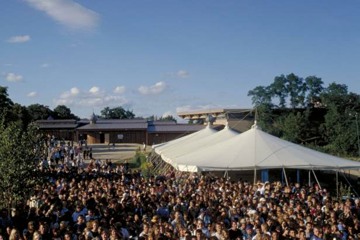 During the week from 9 to 16 August, particular attention will be given to people in situations of precariousness in different parts of the world. A solidarity fund will permit people of all social conditions to spend the week together in Taizé.
For more details see Information and Program.
---
16 August 2015 – Prayer of thanksgiving in memory of Brother Roger
Sunday at 4pm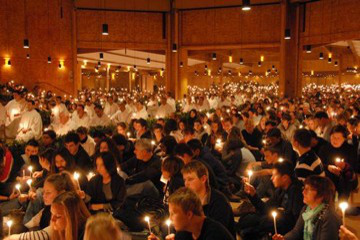 Prayer open to all, in presence of Church leaders, representatives of other religions and young people from every continent.
To take part in this prayer, we invite the young people:

 who are spending the week of 9-16 August in Taizé to remain until Sunday 7pm;

 who are spending the week of 16-23 August in Taizé to arrive on Sunday morning.
For practical information: info2015@taize.fr.
---
International Meetings in Taize
As every year, week-long international meetings will take place on the hill of Taizé in 2015, from one Sunday to the next.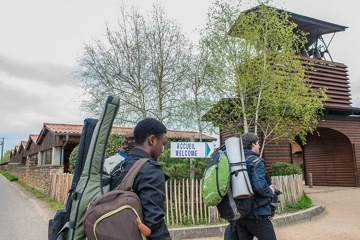 Each day, three times of prayer with the community. Bible reflection followed by small-group sharing or a time of silence. Workshops to deepen the relationship between faith and different aspects of life in society.
Dates:
For the dates concerning different age-groups, see the page Dates 2015.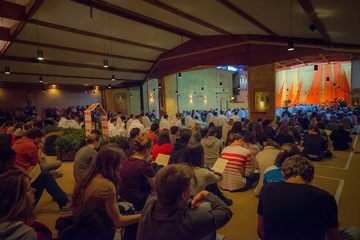 Throughout the year 2015 there will be special exhibitions, workshops and events.
For other practical information: info2015@taize.fr.
---
Be a Volunteer
Be a Volunteer at Taizé in 2015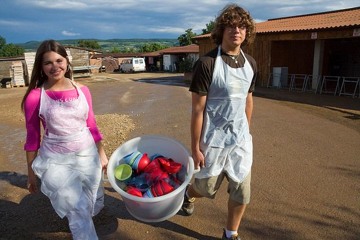 In 2015, in addition to the volunteers who spend several months at Taizé for an experience of prayer, service and community life, the brothers invite young adults between 18 and 29:
 to help out in Taizé from 2 to 23 August;

 to live elsewhere for a few weeks in small provisional communities (see Small Provisional Communities).
This invitation is for all, but especially for those who have been to Taizé several times and those who have already been volunteers with the community. For more information contact:info2015@taize.fr.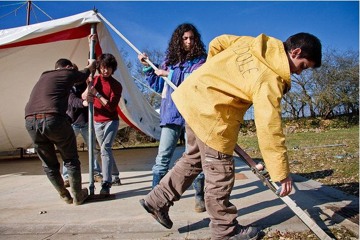 To come to Taizé as a volunteer for a longer period, you can find more information at: Volunteering in Taizé.